Recherche
Rodrigo da Rocha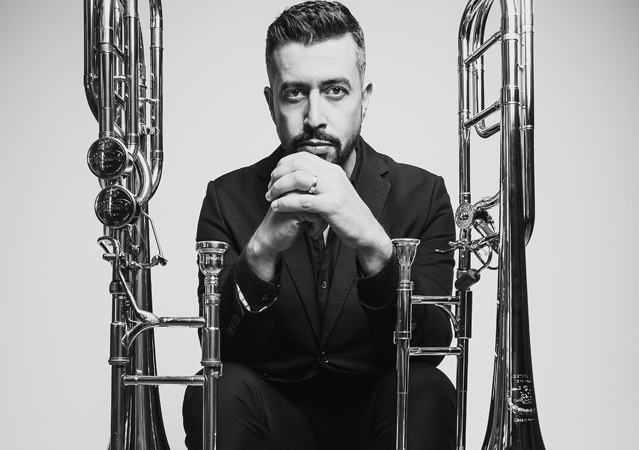 Bass trombone at Porto Alegre Symphony Orchestra
Rodrigo da Rocha began as solist bass trombonist with the Orquestra Sinfônica de Porto Alegre in October 2017. Before he became a member of the OSPA, he was bass trombonist with the São Caetano do Sul Philharmonic, Bachiana Philharmonic and São Paulo University Symphony Orchestra, and performed as a guest in some of the biggest orchestras in Brazil, such as: Orquestra Sinfônica Brasileira, Orquestra Filarmônica de Minas Gerais and Orquestra Sinfônica do Teatro Municipal de São Paulo.
He received his Bacharelor degree from Mozarteum University in São Paulo and is currently studying for a Master degree in Music at the Federal University of Rio de Janeiro, where is developing research work in partnership with Brazilian composers to develop repertoire for the bass trombone, work that will result in an audio-visual documentary.
Rodrigo exclusively uses trombones made by Antoine Courtois Paris and B&S.
Instruments
MS14

Retour en Haut