Recherche
Paul McKinney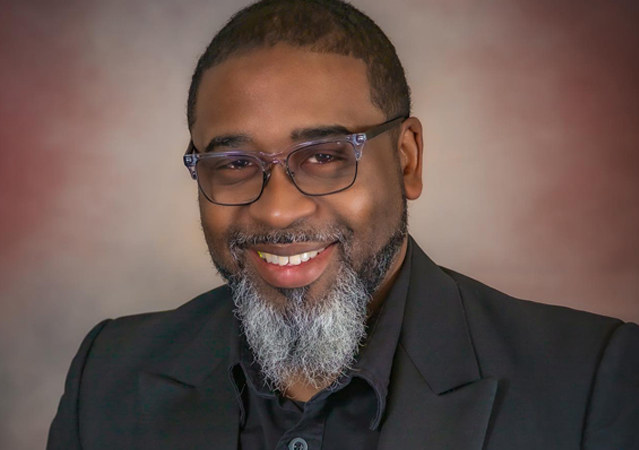 Director of Student Success/Alumni Relations, Stax Music Academy
Paul McKinney – Director of Student Success/Alumni Relations and the former Music Director and Jazz Studies Coordinator, Stax Music Academy.  McKinney served as an adjunct faculty member of Lemoyne Owen College, Visible College, and The University of Memphis Community School of Music.
As an educator, McKinney has presented workshops as an artist and clinician at several Memphis elementary schools, middle schools, and High Schools.  McKinney also conducted workshops at St. Andrews School, Hitchin, UK, and at The Staples, in Milton Keynes, UK, as musical director of a Stax/Volt 50th anniversary European Tribute Tour.
McKinney has taught for 19 years in the Memphis, Tennessee community, and also performed professionally as a freelance trumpeter, and electric bass player for 45 years.  McKinney has also performed professionally with Joyce Cobb, Rufus and Carla Thomas, Bobby "Blue" Bland, Kirk Whalum, George Duke, Steve Cropper, Eddie Floyd, William Bell, Dr. Mable John, Sam Moore, Syl Johnson, Snoop Dogg, Booker T. Jones, Marvell Thomas, The Memphis Symphony, The Hodge Brothers, The Temptations, The Platters, Jerry Lee Lewis, Dr. John, The Boxtops, and many others.
McKinney has been published in Dr. Logan Westbrook's book "The Anatomy of the Music Industry: How the Game Was & How the Game Has Changed." McKinney also contributed to Steve Holley's book "Coaching A Popular Music Ensemble."
McKinney is currently an artist for Buffet Crampon USA, and plays a B&S MBX Heritage Trumpet – Vintage Finish.
Instruments
MBX3 – Heritage

Retour en Haut