Search
Krzysztof Kott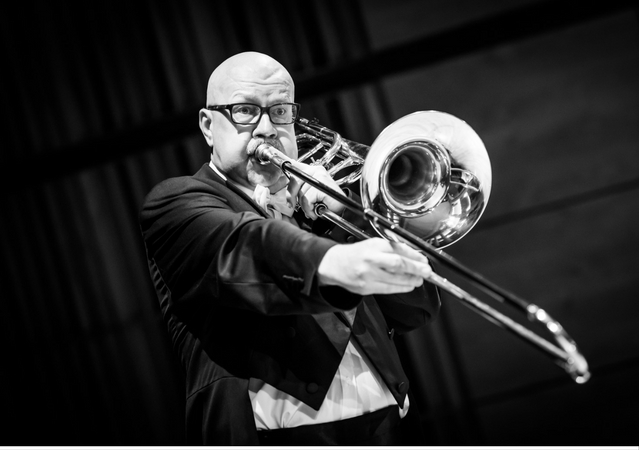 Trombone solist of National Philharmonic in Warsaw
Krzysztof Kott studied trombone in Katowice Music Academy in professor Jan Górny's class. In 1986 won 1 st prize in Polish Brass Competition in Gdańsk, trombone category. Jay Friedman and Charles Vernon from Chicago Symphony Orchestra gave him private lessons during his stay in USA. He also benefited from lots of hints of his friend Ardash Marderosian, former Lyric Opera Of Chicago trombonist.
Between 1986 and 1990 he played in Silesian Philharmonic Orchestra and since 1990 he is a bass trombone player in Warsaw Symphony Orchestra. Played with many polish orchestras with conductors such as Gennady Rozhdestvensky, Charles Dutoit, Jerzy Semkow, Andrzej Boreyko, Jan Krenz, Kazimierz Kord, Antoni Wit. In 1996 he gave concert in Switzerland with Sinfonia Helvetica orchestra, conducted by Grzegorz Nowak with solo performance of Krystian Zimerman. In 1997 Krzysztof began to play in National Philharmonic trio with Grzegorz Gorczyca – piano and Andrzej Sienkiewicz – tenor trombone.
Since 2014 he holds the trombone solist title of National Philharmonic in Warsaw.
Instruments
MS27I

Retour en Haut