Search
Jeff Smith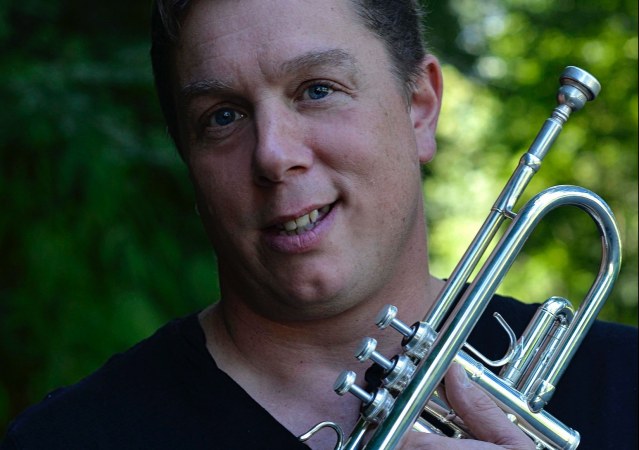 Principal Trumpet - Xalapa Symphony Orchestra
Jeffrey Bernard Smith joined the Xalapa Symphony Orchestra as principal trumpet in 2008. Previously Jeffrey was principal trumpet of the Guanajuato Symphony Orchestra from 2001-2004. Jeffrey has also been a member of the Palm Beach Opera, the Miami City Ballet, and the Symphony of the Americas.
Jeffrey has participated in many summer festival orchestras including the East-West International Music Festival in Altenburg Germany from 1995-2000. He was featured as a soloist at this festival on various occasions. He attended Music Academy of the West in Santa Barbara California in 2005, studying with the late Adolph "Bud" Herseth, former principal trumpet of the Chicago Symphony and Mario Guarneri, former second trumpet with the Los Angeles Chamber Orchestra. He also attended the Brevard Music Center in North Carolina, where he was a featured soloist with the festival wind ensemble.
Native to the United States of America, Jeffrey received his Bachelor's Degree from the Manhattan School of Music, and his Master's Degree from the same conservatory in Orchestral Performance. Jeffrey's primary teachers have included Richard Stoelzel, Robert Sullivan, and Thomas Siebenhuhner.
Jeffrey has appeared as soloist with the Guanajuato Symphony Orchestra, Xalapa Symphony, Bellas Artes Chamber Orchestra, the East-West International Music Festival, la Banda de Leon Guanajuato, and others. Jeffrey is in high demand in Mexico giving courses, masterclasses, and lessons throughout the Republic including Xalapa Veracruz, Tlaxcala, Queretaro, Tlahuitoltepec Oaxaca, Merida, Leon Guajuato, Mexico City and many other places. For the past 2 years, Jeffrey has been an invited artist at the Merida International Brass Festival, playing and teaching with some of the best brass players in the world. He has recorded with the Guanajuato Symphony, and the Xalapa Symphony Orchestra.
He is Professor of Trumpet at the Instituto Superior de Musica del Estado de Veracruz, and the Centro Mexicano Posgrado Musica. Jeffrey's first solo album is in the works and has a release projection during 2017. Jeffrey plays B&S trumpets.
Instruments
Challenger I 3137

Retour en Haut