Search
Guy Touvron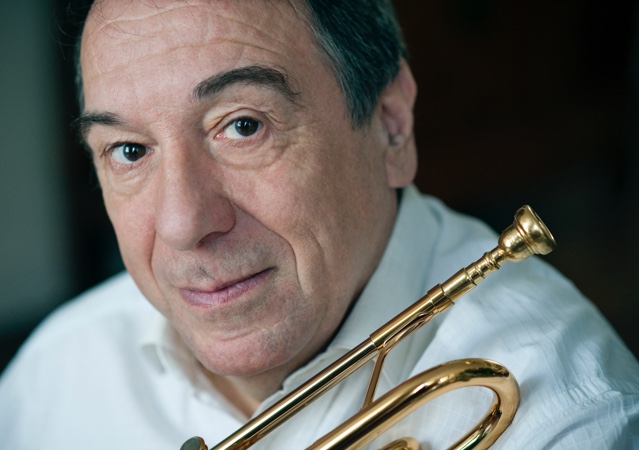 Professor at Conservatoire Supérieur de Paris (CNR)
Guy TOUVRON is today an artist who has reached full maturity. From a very early age he started on a brilliant career crowned by 3500 concerts and he has received three international awards- Munich, Geneva and Prague. He has played with prestigious orchestras :the Mozarteum of Salzburg, the Scala of Milan, the Auvergne orchestra, as well as with various symphonic music groups: the National Orchestra of Lyon, of the Toulouse Capitol, of the Paris Republican Guard, of the Dresden Philharmonic, and in the world's greatest concert halls: the Berlin Philarmonic, the Scala of Milan, the Salle Pleyel, the London Royal Albert Hall,the Konzertwerein of Vienna.
Conducted by Menuhin, Serge Baudo, Sylvain Cambrelaing, Jean-Claude Casadesus, Emmanuel Krivine, Michel Plasson, Claudio Scimone, etc.
He tours the festivals in France and throughout the world: Salzburg (Austria), Pollença(Spain), Lanaudière (Canada), Montreux (Switzerland), La Chaise Dieu, and he regularly plays in Japan, China and throughout Europe.
He renders baroque music with as much talent as chamber music and contemporary creation. More then twenty five works have been written for him by present day composers : Karol Beffa, Charles Chaynes, Graciane Finzi, Antony Girard, Jacques Loussier, Alain Margoni, François Rauber …
He has recorded more than seventy five records (EMI, BMG, Philips, Ligia Digital, Erato) and, as well as his career as a solo, he is a teacher who wishes to convey his experience to young artists in many Master Classes and Academies.
He is a titular professor at the Paris Conservatoire (CNR). He has just published a biography of Maurice André: Maurice André, une trompette pour la renommée by the editions du Rocher.
Guy Touvron is a man who puts his heart into his work. All his feelings and his talent are there to serve music and his audience.
Instruments
MBX3 – Heritage

Retour en Haut