Search
Genevieve Clarkson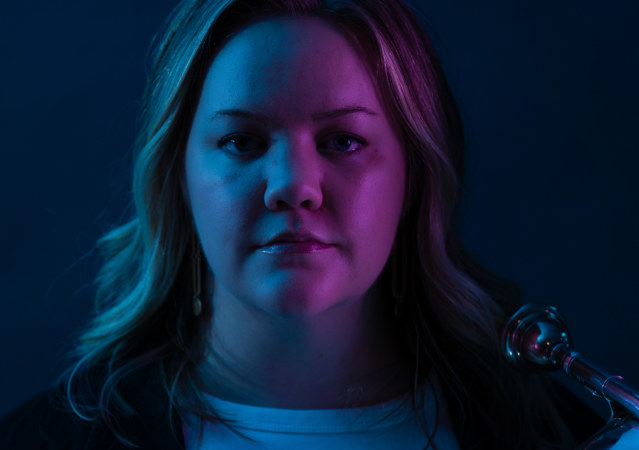 Assistant Professor of Tuba and Euphonium - Oklahoma City University
An accomplished knitter, bundt pan aficionado, and Arlington, Virginia native, Dr. Genevieve Clarkson joined the faculty of Oklahoma City University in the fall of 2018.
An active soloist and teacher, Genevieve has been featured at the International Women's Brass Conferences in 2012 and 2014, as well as International Tuba-Euphonium Regional Conferences in 2015, 2016, and 2017. Her most recent recital and masterclass engagements have taken her to the University of Memphis in Memphis, Tennessee and the Army Tuba-Euphonium Workshop in Fort Myer, Virginia where she gave a performance celebrating the 100th Anniversary of Woman's Suffrage.
Genevieve plays contrabass tuba in the In Motus Quartet, a tuba-euphonium quartet made up of professional players and teachers from across the country. Assisted by a recording artist grant, the In Motus Quartet released their first CD in the spring of 2016 through Emeritus Recordings and their second CD – featuring music inspired by Octubaween – in the summer of 2018. The quartet has given recitals in Arizona, Idaho, Indiana, Kentucky, and Tennessee, and was invited to perform as part of the 2019 International Tuba and Euphonium Conference in Iowa City, Iowa.
Genevieve has performed with various symphony orchestras across the United States and has participated in music festivals around the world including the National Symphony Orchestra Summer Music Institute, the Shenandoah Valley Bach Festival, and the Spoleto Festival in Spoleto, Italy. In the summer of 2017, Genevieve's tuba playing took her on a three-week tour of China where she ate her fill of dumplings and green onion pancakes, and tried cow throat for the first and last time.
In addition to her experience as a performer, Genevieve is also a well-recognized clinician. She has presented at Regional and International Tuba and Euphonium Conferences in 2016 and 2017, the 2018 AMEA (Arizona) and TMEA (Texas) Clinics, and the 2020 OkMEA (Oklahoma) Winter Conference.
Genevieve received her DM in tuba performance from Indiana University's Jacobs School of Music (2017), her MM in tuba performance from the University of Cincinnati College-Conservatory of Music (2011), and her BM in music education from James Madison University in Harrisonburg, VA (2009) where she graduated Magna cum laude and served as banner bearer for the School of Visual and Performing Arts. Her past teachers have included Daniel Perantoni, Timothy Northcut, Kevin Stees, John Cradler, and John Mueller.
Retour en Haut