Search
Alexis French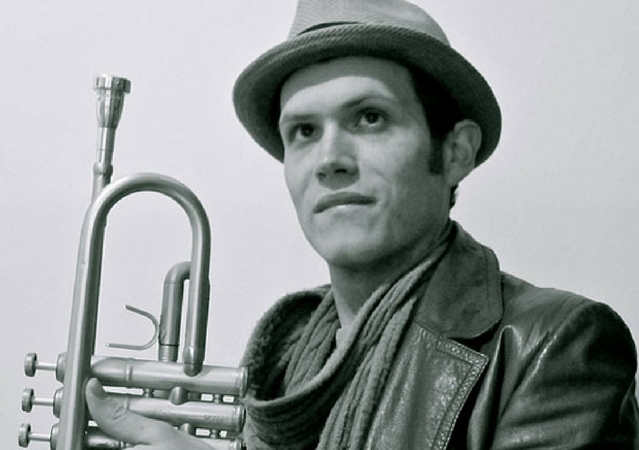 Internationaler Jazz- und Lead-Trompeter
New Zealand born trumpet player Alexis French holds an Honours Degree from the NZ School of Music Jazz programme. He has made his name as a trumpet player who can cross styles and specialities, and is equally at home in the orchestra pit as he is on stage playing the blues. Over his career so far, he has worked extensively throughout New Zealand, Australia, the Caribbean, the Mediterranean and North and Central America.
As a first-call recording musician, he has many album credits with artists such as The Black Seeds, Darren Watson, Harbour City Electric, Bebe Deluxe, Sheba, Norman Meehan, Bella Kalolo, Recloose, Tessa Quayle, Amy Grace and The Starblazers. He recently won a Tui award for "Best Jazz Album" for his lead trumpet work on the NZSM Jazz Orchestras album Run For Cover, featuring Jazz greats Bob Sheppard, Clay Jenkins and Bill Cunliffe. In the last year, Lex has been privileged to work with international Jazz artists Alex Sipiagin, Bob Sheppard, and Steve Houghton whilst playing Lead trumpet for the Wellington Jazz Orchestra. He has alsoworked extensively in the music theatre world, most recently playing Lead trumpet on the Barry and FranWeissler production of Chicago – The Musical.
In NZ, he has with the Vector Wellington Orchestra for Annie, Grease, Fiddler on the Roof, Cats, The Sound of Music, and most recently, 42nd Street. He has also played for Stetsons Productions in their acclaimed seasons of Evita and Starlight Express.
Instruments
Challenger II 31372

Retour en Haut